Rick Tatum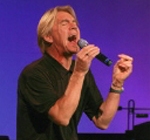 Rick's personal and encouraging approach to coaching and teaching bring out the best in each student or performer. In addition to a customized focus on individual vocal characteristics, students / performers may expect to learn (or relearn) all the essential basic techniques crucial to optimal singing such as proper breathing, diaphragm support exercises, correct singing posture, throat relaxation, minimizing the break between ranges and much more. Once the basics are covered, attention is turned to whatever matters most to each client, be it increasing vocal strength, widening range, enriching tone, interpretation of a piece, preparation for performance, perfecting a song or learning recording techniques.

In addition to recording two successful CDs of his own, Rick has been featured as a vocalist on many other projects and soundtracks. He has performed for and with "The Tonight Show" band. Rick has recorded with six-time Grammy winner Michael McDonald, worked and recorded extensively with jazz bass greats Melvin Lee Davis (Lee Rittenour, Chaka Khan, etc.) and Vernon Porter (Kenny Loggins, Bette Midler, etc.), and with smooth jazz saxophone artists Eric Marienthal and Jeff Kashiwa. Rick has written and sung for national television shows and has performed his music nationally and in Europe. He regularly performs throughout the Southland and beyond.
Testimonials
Rick Tatum is an exceptional musical talent as well as an exceptional vocal coach. He brings years of experience as an accomplished artist working with A-list at each session. His passion for music is inspiring and his commitment to bring out the best in each of his students is palpable. Rick is patient and uplifting while being candid in his feedback and direction. Rick's training was very helpful to me and I would highly recommend him to anyone seeking personal voice training.

~ Errol St. Claire Smith ~ On Air Talent, "CNN, PBS, NBC news"

Rick Tatum, well I could write pages about the man. To sum it up short, when I met Rick I was a somewhat lost young man. He took me under his wing and taught me what it meant to have passion, to be resilient, and to stand tall and believe in myself. I certainly would not be where I am at with music, and in life as a whole, if it weren't for the time spent with Rick Tatum.

~ Max Auserwald ~ "Young Ideas, Concrete Masonry"

I came to Rick Tatum having had no prior vocal training and a desire to do the most with my voice. I wanted to be able to sing with confidence in public and entertain and audience. Rick's calm and supportive way helped me break through my inhibitions to control and project my voice with more confidence. His methods are directly applicable to many different styles and he encouraged me to extend myself through a variety of exercises and genres of music. At every session we worked on songs that I wanted to learn to sing better and even some new ones that he introduced me to. Rick listens to what your goals are and offers a clear and defined way to get there. I went from shaking in my boots before a performance to being able to comfortably sing to an audience of over 100... and get compliments. That's a nice reward. On top of excellent coaching, Rick is genuinely good person. I highly recommend.

~ Eric Block ~ CEO "Block Environmental"